Coding for Your Unique Needs
Integrate coding in encounter documentation as it is created – why add a separate step? Use Scribe's innovative Artificial Intelligence (AI) to do it all at once — create and code at the same time.
Scribe offers two options that can fit the needs of any size practice and adapts to YOUR preferences. ScribeCoding is universal to any coding system used in medical offices, clinics, surgery centers, and hospitals, yet we tailor it to your unique needs. Add our chart completion services to our AI Coding tools and you can quickly, easily, and accurately complete your charts without sitting in front of a computer – saving substantial time for more important activities.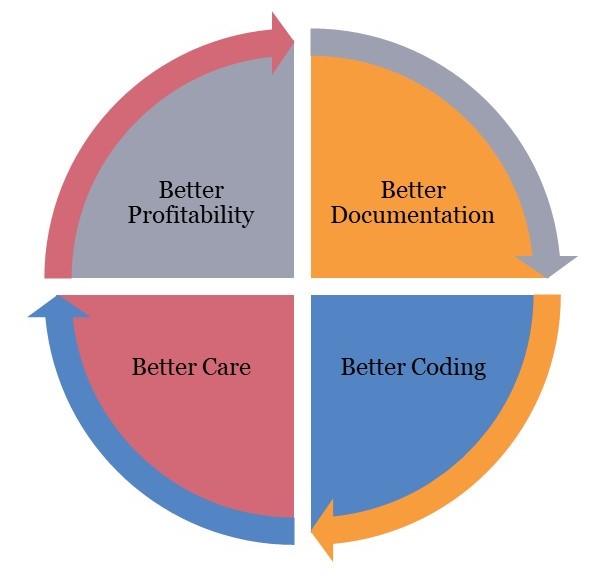 By bringing documentation and coding together in one app, our technology helps providers find improved productivity, profitability, and patient care.

Automatically adds ICD10 codes to your Documentation

Lets Providers manually search for and add coding

Providers can keep a short list of favorite codes

User Defined Encounter Templates can have expected codes already attached

Going another step beyond the capability of InstaCode, CodeCompare provides an analysis of the coding based on the documentation's narrative before it is submitted for payment – leading to fewer denials and faster reimbursement with these actionable analytics.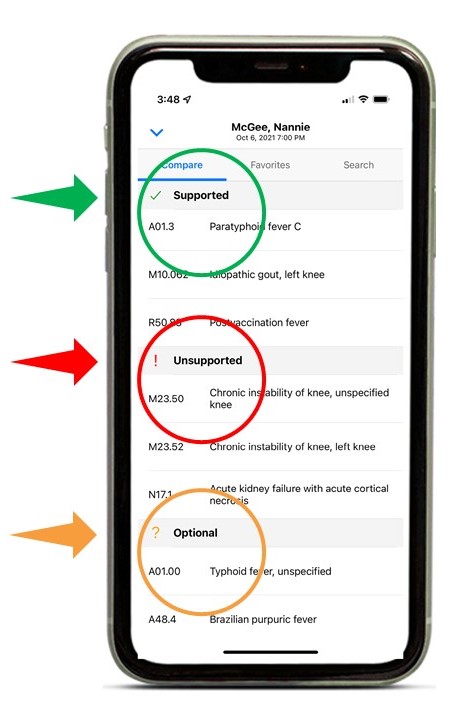 Analyzes codes submitted by provider for support within documentation
Simple to understand red, yellow, green monitoring system for coding:
Watch a short video to see how simple it is to use CodeCompare.