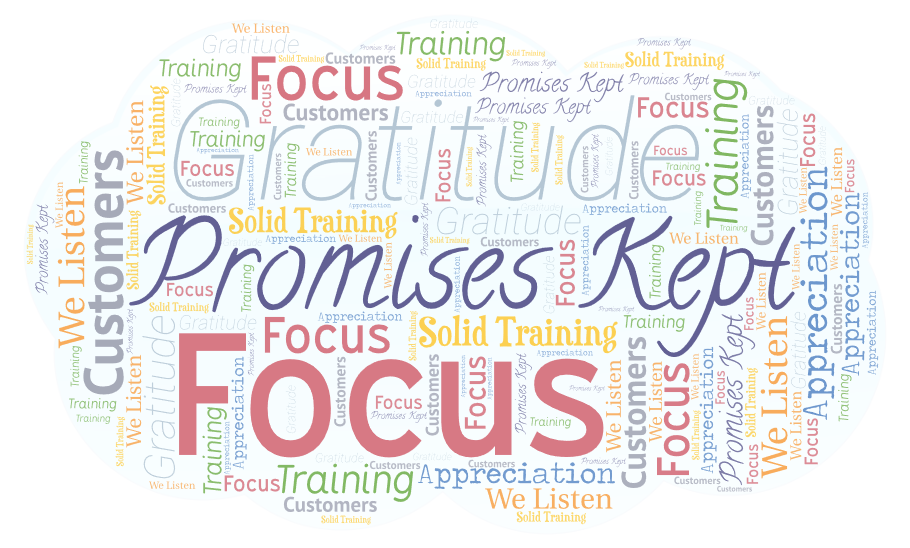 Scribe works to provide excellent customer service. In a recent survey, our customers were 96% satisfied or very satisfied with their experiences with Scribe. This didn't happen by accident.
We make sure each employee makes a good first impression. How they respond to a problem can set the tone for the rest of the conversation. We strive to hire people with a history of helping people.
We keep our promises. When we say, "I will get back to you," we do it. Even if it's only an update that we're still working to remedy the issue, we do it.
We show appreciation and gratitude to our customers. Thanking our customers is meaningful; we recognize they have other options but have chosen Scribe; we want to reinforce that they made the right decision.
We provide solid training. Our staff receives industry specific customer service training and follow-up renewal training as needed.
We listen and act when our customers complain. We deal with customers' complaints as they are often an opportunity to improve and to earn their loyalty. We listen to the complaint, check the validity, take action to resolve it, and then let our customer know how it was resolved.
We go above and beyond what our customers expect. It is always better to over-deliver on expectations.
We make it easy on our customers. We strive to have customer questions and problems addressed quickly and in the easiest way possible.
We are open with mistakes. When we make a mistake — forget to call a customer back, return a sub-standard file, deliver beyond the deadline, we will be honest in making that admission, apologize sincerely, and offer options to resolve the issue as promptly as possible.
We aim to be focused with our customers. Without them, we'd have no company. We work to know our customers well, why they chose Scribe, and aim to be sure they receive the best experience and follow up possible.
We treat our employees (and each other) like customers. When we treat our employees with great service, they will be more equipped to model that to our customers.
We encourage our customers to let us know how we're doing by submitting comments on our website where they can choose to be anonymous or by sending an email to [email protected].