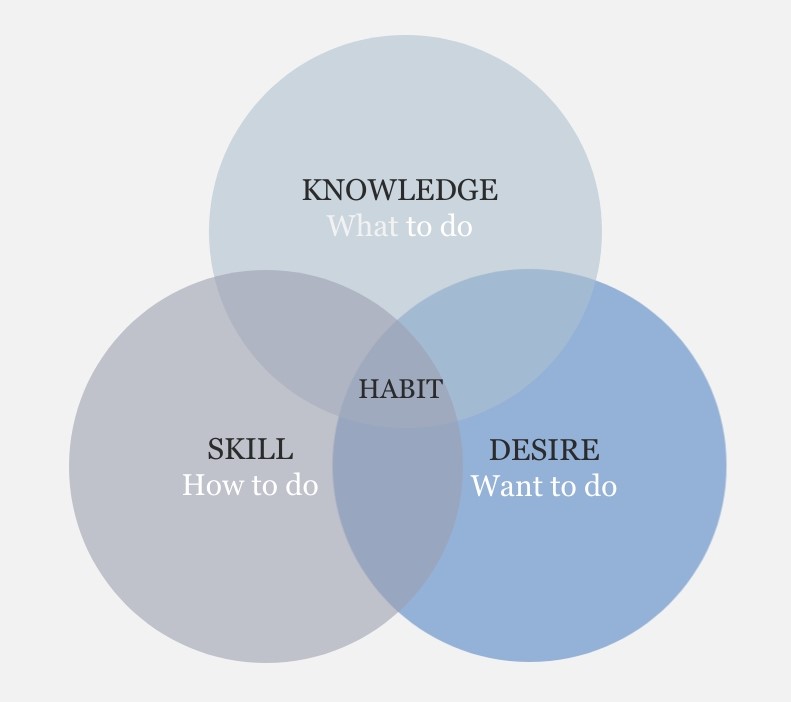 "Habit is the intersection of knowledge (what to do), skill (how to do), and desire (want to do). "
Stephen R. Covey
We recently wrote about the amount of time a provider spends on documentation, with a big chunk of that time spent after hours.
What kind of changes can a provider make to change that model and have a smoother, more productive workday and find time to spend on what's important to them in or out of the office?
Scribe's Implementation team offers some suggestions:
Medical scribing can be performed in a live setting or from a recording made of the actual patient encounter. In either approach, key factors in improving productivity are consistency and a structured flow of information, as seen when a provider follows the same approach with each patient.
If a provider is using ScribeMobile on their phone or tablet, they can identify the patient by name or medical record number before entering the exam room through verbal commands or selecting it off the menu with the daily schedule. During the exam, the provider and patient conversation allows the scribe to extract key information to be entered into the chief complaint or presenting symptom section of the EMR. When the provider gathers this information in the same order with every patient, the scribe will know exactly where the next entry into the EMR will be made.
As the provider moves on to the physical exam, using the same format for each patient, the scribe can enter the information quickly without searching for the correct fields in the EMR. The provider will finish with the assessment and plan, including the diagnosis and treatment instructions which the scribe can then use to complete the patient encounter within the EMR.
Optimum effectiveness occurs when both the provider and scribe are operating in a predictable environment. The consistency aids the scribe's entries, and can also enable the provider to better control the length and efficiency of the patient visit.
The benefits of creating a routine with predictable habits include:
Better productivity
Faster turnaround
Higher quality
Reduced corrections
Fewer missing components
Lower frequency of insurance hiccups
As a result, providers see improved productivity, higher profitability, and better patient care.
We work with each provider to understand their practice goals, workflow, and habits and help them create a predictable narrative that will enable them to focus on what matters most – patient care.