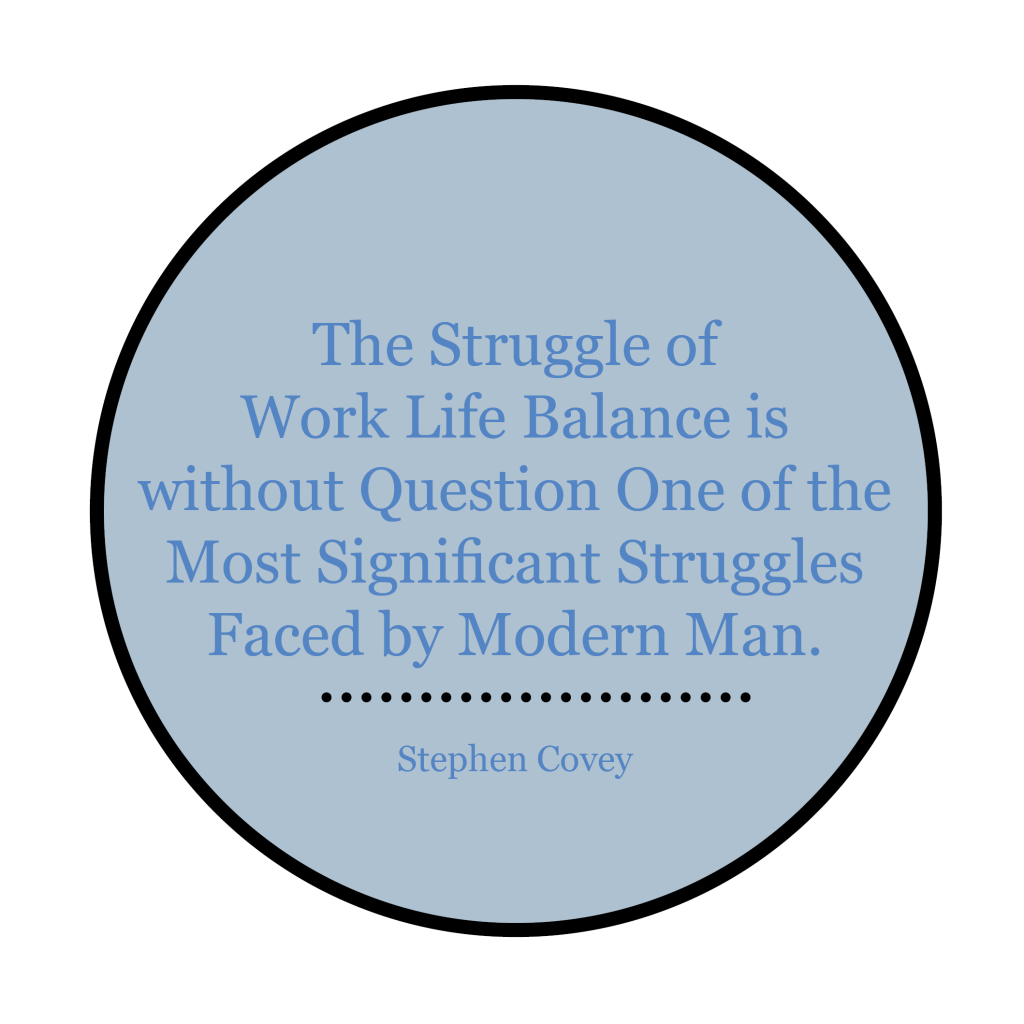 Studies show that healthcare providers spend more time on documentation than seeing their patients, including much time outside of the regular work day.  You probably knew that before the studies quantified it.
A recent study (1) concluded that primary care physicians spent more time working in the EMR/EHR than they spent in face-to-face time with patients in clinic visits and found the following results.
Results: The mean visit length was 35.8 minutes. The mean time components included:
2.9 minutes working in the EMR prior to entering the room,
16.5 minutes of face-to-face time not working in the EMR,
2.0 minutes working in the EMR in the room (which occurred in 73.4% of the visits),
7.5 minutes of non-face time (mostly EMR time),
6.9 minutes of EMR work outside of normal clinic operational hours (which occurred in 64.6% of the visits).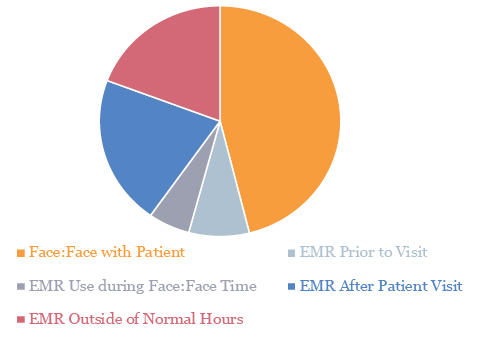 A different study (2) used an electronic health record (EHR) system event-logging data to track family physicians' workdays and found that primary care physicians spend more than half of their work day interacting with the EHR—with nearly a quarter of that computer work happening after clinic hours.
This study's data showed that "each weekday, physicians spent an average of 5.9 hours out of an 11.4-hour workday working in the EHR. That consisted of 4.5 hours during clinic times and 1.4 hours after work. Clerical and administrative tasks such as documentation, order entry, billing and coding and system security, accounted for 44 percent of the total EHR usage time. About one-third of the time was spent on medical care EHR tasks such as chart reviews and problem lists, while inbox management took up 24 percent of family physicians' time."
"Especially concerning," the study leader said, "is the 86 minutes family physicians spend doing administrative work after hours or at home, which she has dubbed "pajama time" with the EHR."
We know the EMR/EHRs are here to stay. So what can you do to make them your tool, rather than the tool driving your workflow? If there was an option to reduce the time spent on documentation and more time with patients, think how that would impact your day and their care.
Scribe's solutions – ScribeMobile and LiveScribe are specifically designed to help providers cut the cord to their computers by using innovative technologies for chart completion. Whether providers use the voice recognition capabilities of ScribeMobile or engage with a virtual scribe with LiveScribe, the end result is more time with patients, less time with the computer entry, and better productivity.
And … who couldn't use a bit more pajama time?